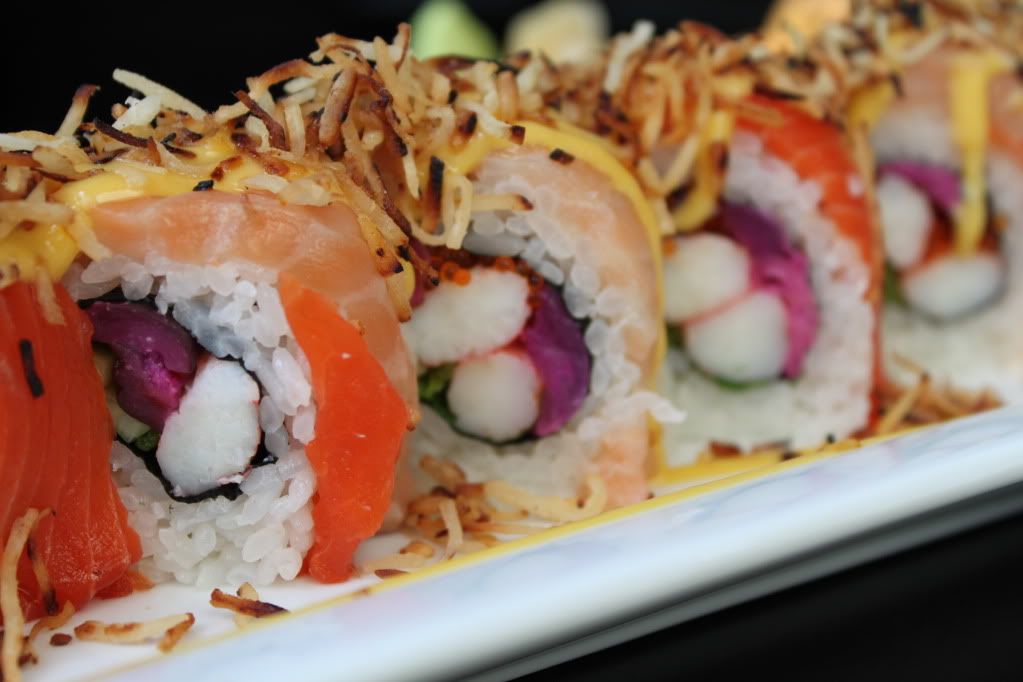 Dining at Japonessa, easily my favorite Seattle sushi spot. This thriller is called the Orange Crush
It's been a while, has it not? Or at least it feels that way, even though it's only been a week since my last post. I hope the photos from my last few posts have left you in a food-induced comatose state for long enough to forget that my internet usage has been compromised by my new found, jet-set lifestyle. But really, in all seriousness,  I hope that you all can not only smell the sweet aromas of the foods I smell, taste the utter satisfaction of every first bite I take, and feel the anguish of my 70-year old, under-exercised body, specifically my legs (definitely need to join a gym now that I am back), but also that you can all genuinely experience every joyous, new moment I feel, translated via my camera and blog to your computer screens and hearts.

Moments before I left the San Francisco airport on my "I need to experience life (and momentarily press pause on the inevitable real-life that is yearning to begin before I am)" post-graduate, traveling expedition, an old friend sent me a text that read, "I hope you find what you are looking for." Now that I have officially completed my tour around the US (yes, after three weeks of hotel-hopping, I returned yesterday to the comforts of my own room), I can safely say, that although I left not knowing what exactly I was looking for (or even if I was looking at all), I have come back with a deeper sense of what I want for myself in the future, and I am steps closer to where I hope to be.  
Well, enough of the profound, post-journey personal analysis, and on to the good stuff– the pictures. pancakeSTACKER celebrated two months last week, so to continue with what I started, here are some of the most delicious pancakeLEFTOVERS from my virtual table to yours.

Spotted: A stylish Seattelite sporting an effortlessly tousled bun, the perfect shade of cowboy boots,  a peacoat for light showers, and a knapsack for goodies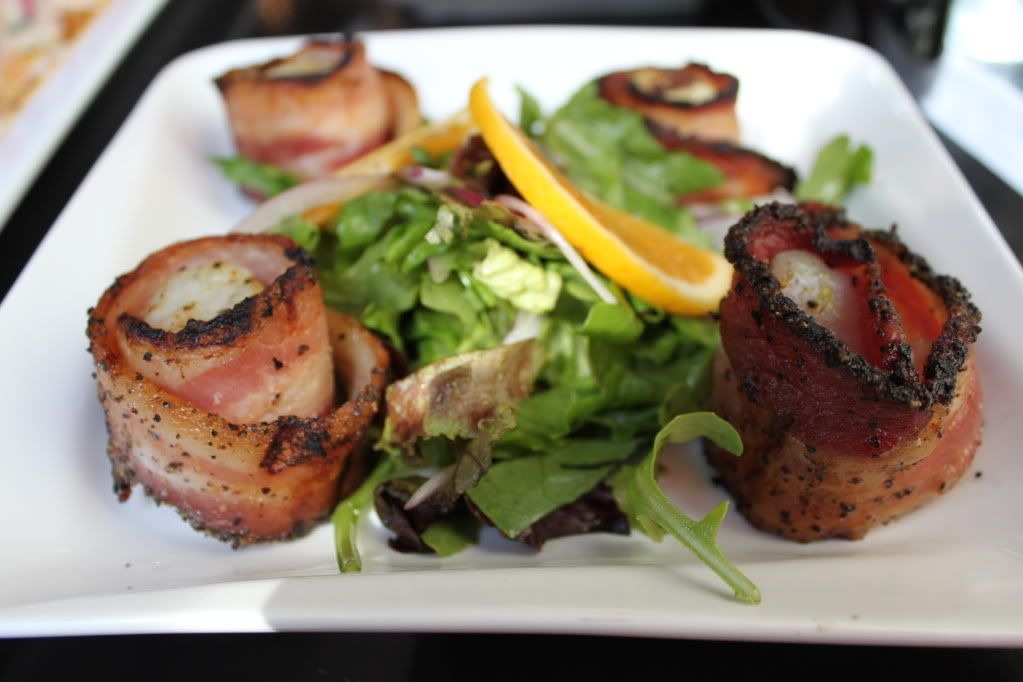 Worth the heart attack? Oh, I think so. Bacon-wrapped scallops at Japonessa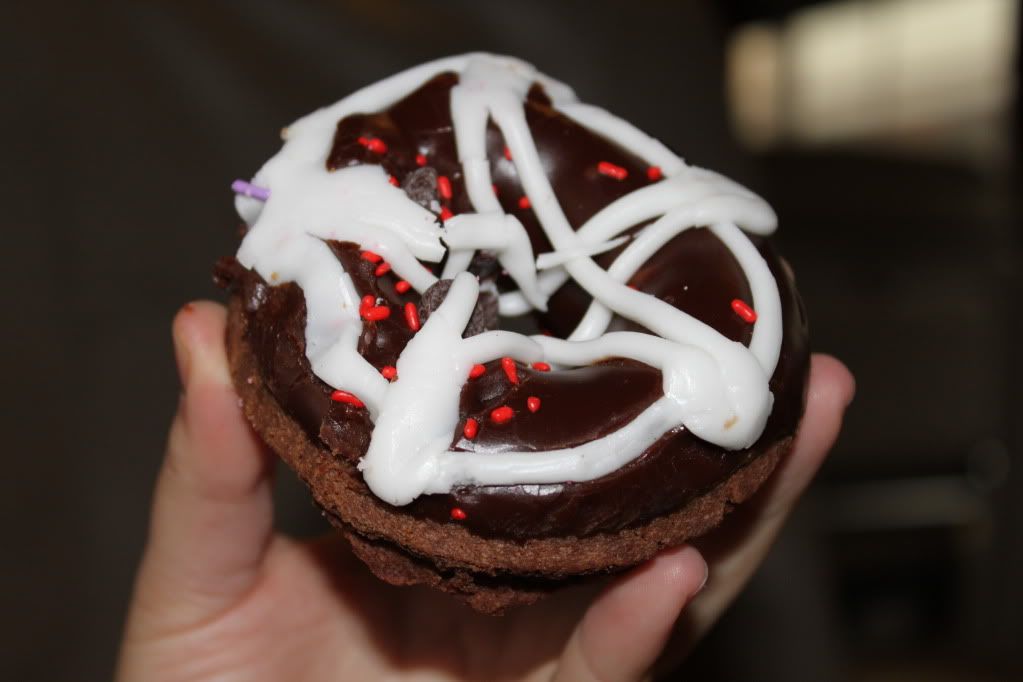 Sinfully delicious. Meet Mr. Diablos Rex a la Voodoo Doughnuts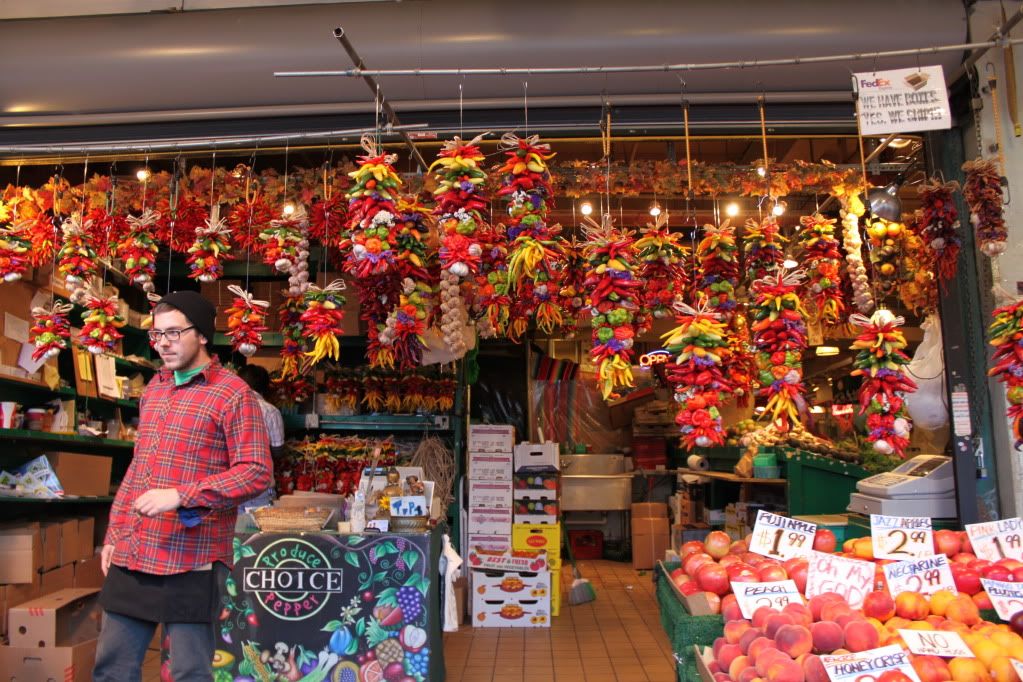 Plaid & Peppers at Pike Place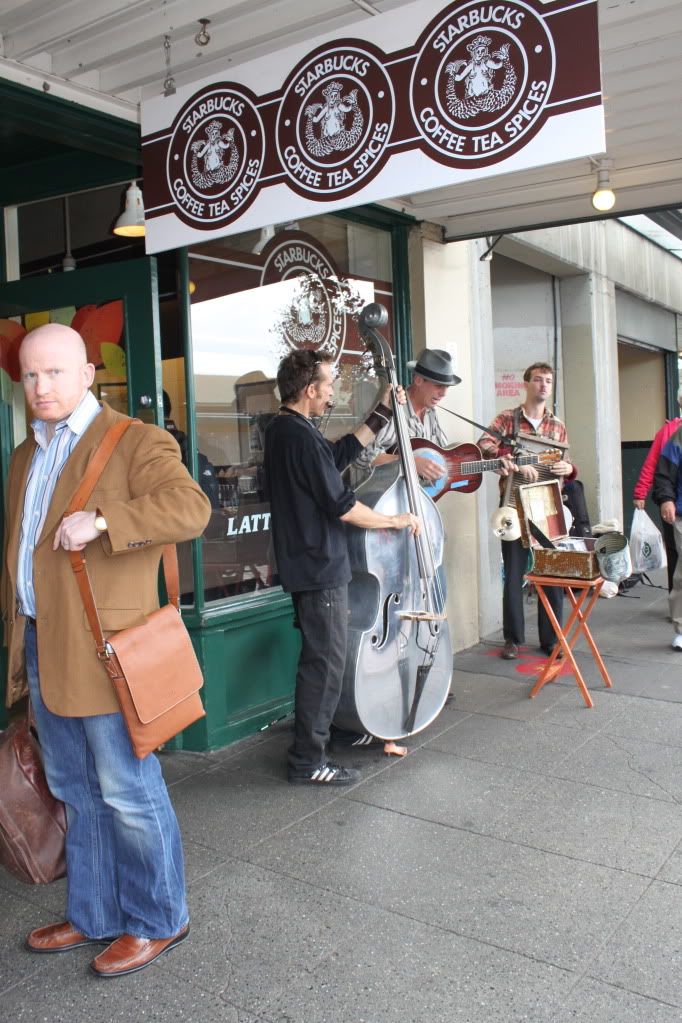 A stop at the first Starbucks. Special treat: Enjoying a cup of Joe with a live band playing melodious tunes in the background or the sneaky, but sophisticated mister who made his way into my shot?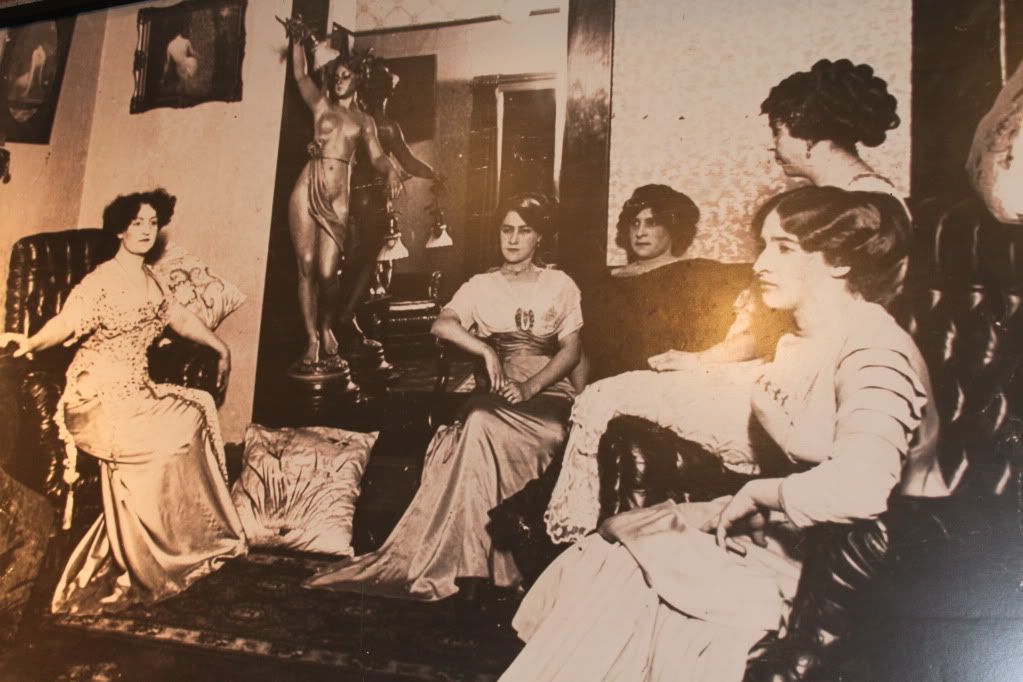 A discovery on the Underground Tour that was too funny not to share. One of these is not like the other…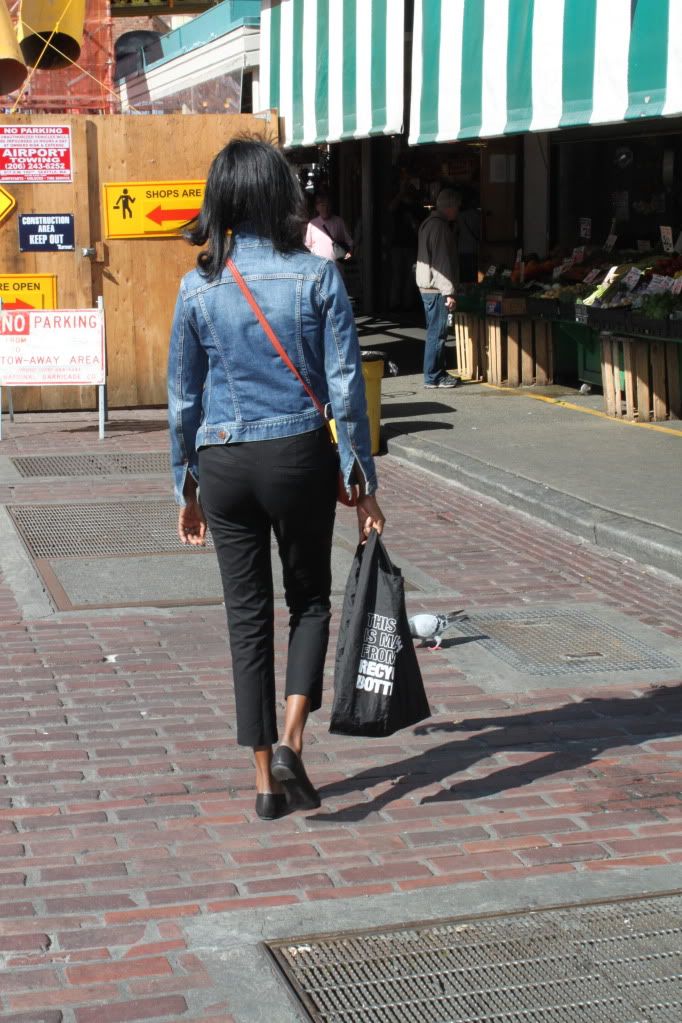 Elegantly Eco at Pike Place: What's more stylish than shopping green?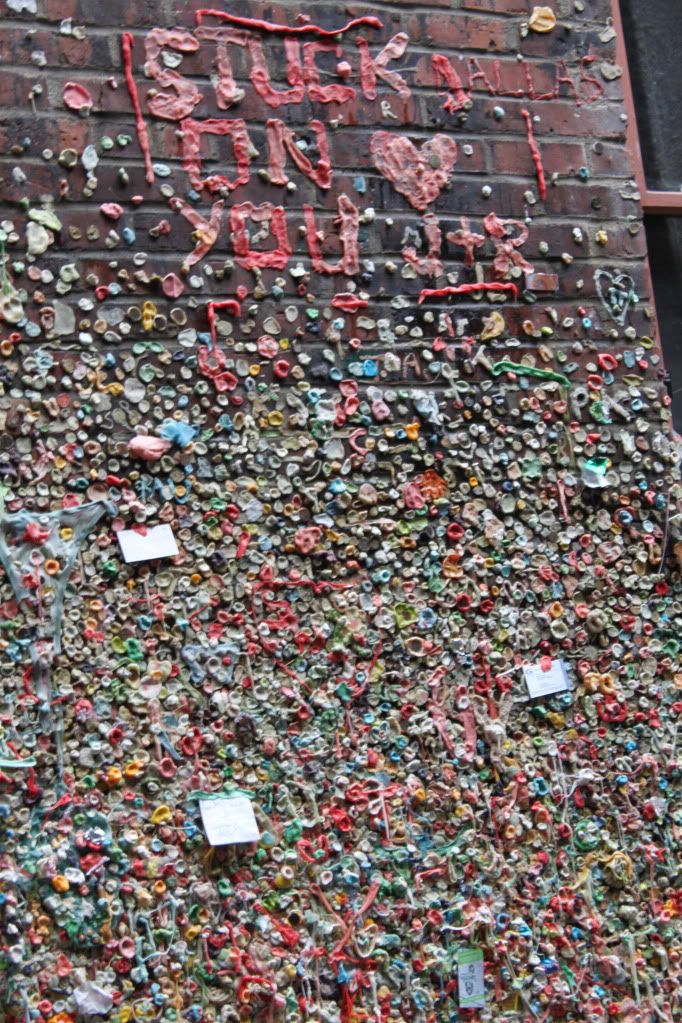 Now, many of you proclaimed your utter disgust at this display of public sanitation gone awry. But, can we all just take a moment to acknowledge the absolute creativity and dedication of that profession of love? J+R, I hope you are as stuck on one another as you are on this wall
Well, there you have it. The last bits and pieces from Seattle and Portland. I'll continue posting about the duration of my travels, and even better, it will be in a timelier manner now that I have internet again. Last, but not least, kudos to you, if you managed to read all that up there, and thank you for continuing to follow my blog, even while I was gone!